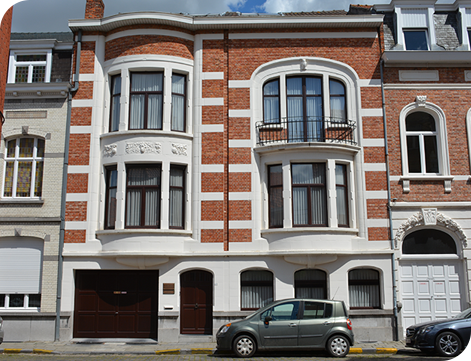 The preferred subjects of the office are:
liability law, including traffic law,
labour law and social security,
personal law and family law, including family property rights,
commercial law, including contracting law and collection of unpaid invoices, drafting of contracts and invoice- terms and conditions of sale.
Mr. Patrick DUYCK represents various SMEs and individuals in addition to services of the Government.
The firm works closely with several staff-attorneys who are associated with various legal bars nationally and abroad and all of this on a purely independent basis.
The firm has been reinforced since a few years with the collaboration of Mrs Marina GIRALDO, family business mediator. Mrs Marina Giraldo is responsible for the daily management of the files and the telephone answering service: she is well familiar with the status and progress of the files and can help you immediately with any questions.
The administration and secretarial services are provided by Mrs Lucia Lazo, Evelien Desmet and Marieke Moerman and, last but not least, Ilse Depoorter. They also commit themselves daily for the proper functioning of the office.
The knowledge of languages in the office is optimal and, besides Dutch, the client can be addressed in French, English, German and Italian.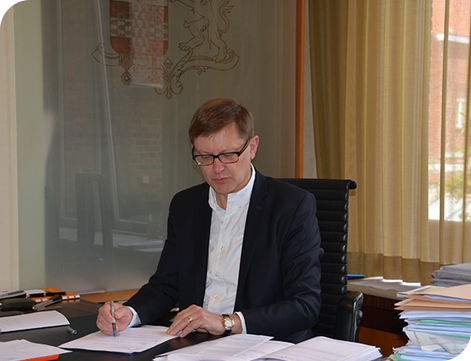 Mr Patrick DUYCK
Born in Veurne on 4/2/1959, graduated with a degree in Law and aggregated for Higher Secondary Education at the VUB in 1981.
He was enrolled at the Bar of Lawyers at the Bar in Ypres on 1/10/1981.
The office is located at 8900 IEPER, Monseigneur De Haernestraat No. 27 and is very easily accessible.
The office is situated in the centre of the city of Ypres and there is ample parking in front of the office or in the vicinity.
Mr Patrick DUYCK opened a second office in Brussels-Auderghem, Guillaume Lefeverlaan No. 23. in 2004.
This office is also very accessible and there is also ample parking provided in the vicinity.
The office for correspondence remains the office in YPRES.
Mr Patrick DUYCK has taught for many years at the Training Institute (now Syntra-West) in Ypres-Veurne-Diksmuide, including business management, social legislation, labour law and company law.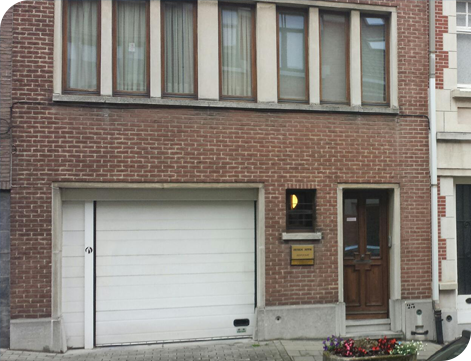 Objectives
The office's services are characterized by a no-nonsense mentality: we ONLY think in terms of a solution.
The exchange of ideas with the client therefore has an important place in our service.
The intention is to know what drives the client and what his aim is, because the firm believes that the client's interests can only be served optimally in this way.
The working method of the office can be best described by three core principles: professional, committed and targeted.
It must additionally be the intention to AVOID lengthy proceedings before the court by means of prior, timely and efficient advice, mediation and amicable settlement.